The Latest Trends in Home Remodeling: What Homeowners Want
A beautiful and functional home is something that every homeowner desires. In recent years, there has been a shift towards creating living spaces that not only look great but also provide maximum comfort and functionality. As the world continues to evolve, homeowners are looking for home remodeling contractors in Sebastopol and for ways to update their homes to suit their lifestyle needs. In this article, we'll discuss some of the latest trends in home remodeling that are making waves in the industry.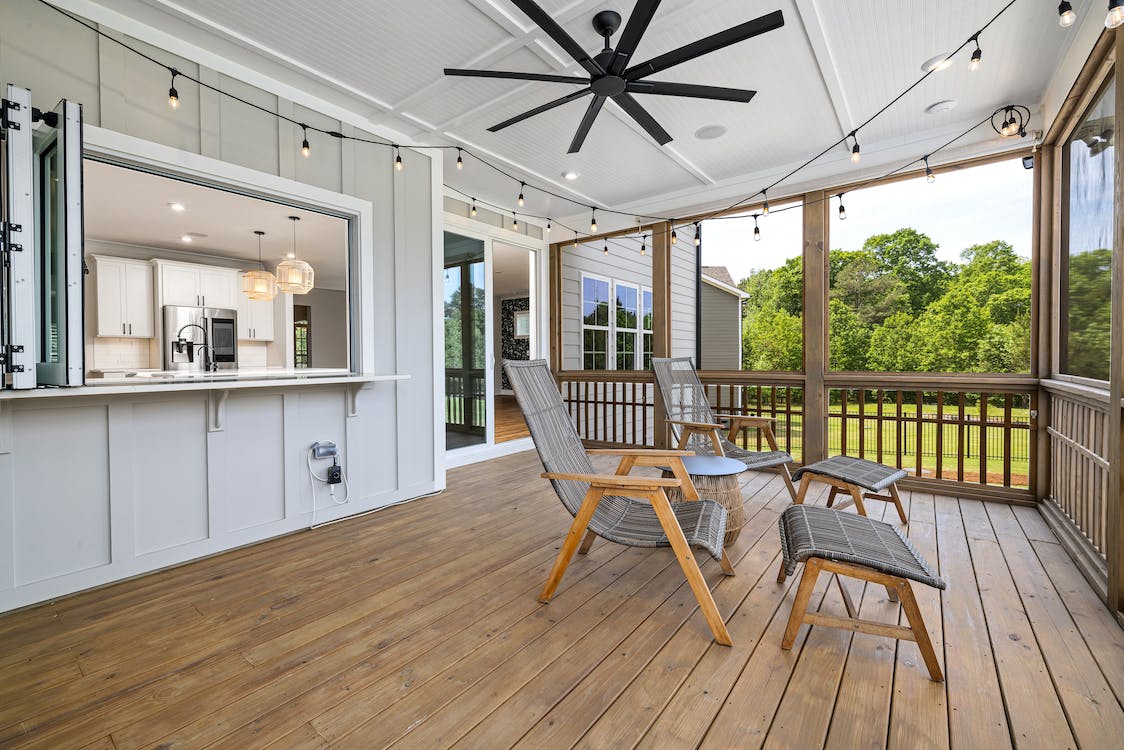 Sustainable and Eco-Friendly Design
With more people becoming aware of environmental issues, sustainable and eco-friendly design is gaining traction in the home remodeling industry. Homeowners are now interested in using materials that are sustainable, energy-efficient, and eco-friendly. This includes things like LED lighting, low-flow toilets, reclaimed wood, and energy-efficient appliances. Not only do these materials reduce the carbon footprint of the home, but they also help save on energy bills.
Smart Homes
Smart home systems are revolutionizing the way we live, and homeowners are embracing the trend in their home remodels. Smart home systems allow you to control your appliances, lighting, and security systems from a single device. Voice-activated features and mobile apps provide convenience and accessibility to your home's functions, even when you're away. Smart home systems not only make homes more efficient but also enhance security and create a comfortable living space.
Open Floor Plans
Open floor plans have been popular for years, and they continue to be a staple in modern home design. Homeowners are removing walls to create a more open and fluid living space. This type of design increases natural lighting, eliminates visual clutter, and creates a larger living area. It also presents an opportunity to bring together family and friends during gatherings.
Outdoor Living Spaces
As more time is spent indoors, homeowners are seeking home remodeling contractors who have the tools to provide ways to connect with nature. Outdoor living spaces have become a popular trend in home remodeling. These spaces include decks, patios, porches, and outdoor kitchens. The goal is to create a seamless transition between indoor and outdoor living spaces, bringing a fresh and natural feel to the home.
Home Office
With remote work being a part of many people's lives, a designated home office is becoming a necessity. This is especially true for those who work from home. A home office can be created from any available space in the home, including a spare bedroom, an under-utilized basement, or even a corner in the living room. A well-designed home office can improve productivity and provide a comfortable workspace for remote employees.
Sightline Builders in Sebastopol, CA As the world changes, so do our needs and desires. Home remodeling trends reflect this shift towards a more sustainable, functional, and convenient lifestyle. Homeowners are investing more in their homes to create living spaces that provide the comfort and convenience needed in life. Whether you're looking to remodel your kitchen or create a comfortable home office, our experts at Sightline Builders can help. Call us today at (707) 892-0671.