THE BENEFITS OF ACCESSORY DWELLING UNITS
Accessory dwelling units (ADUs) are a versatile and affordable way to increase the livable space on your existing property. Accessory dwelling units have become increasingly popular over the years, driven in part by the need for additional housing. This has also led to increased approval from planning and building departments, which has boosted their constructability. These permanent secondary living spaces (often called granny units or in-law units) can be attached or detached from the main home and can be designed to meet an array of needs and uses, from remote work and multi-generational housing to wellness and art studios. ADUs are typically between 500-800 square feet, but they can be built as large as 1,200 square feet.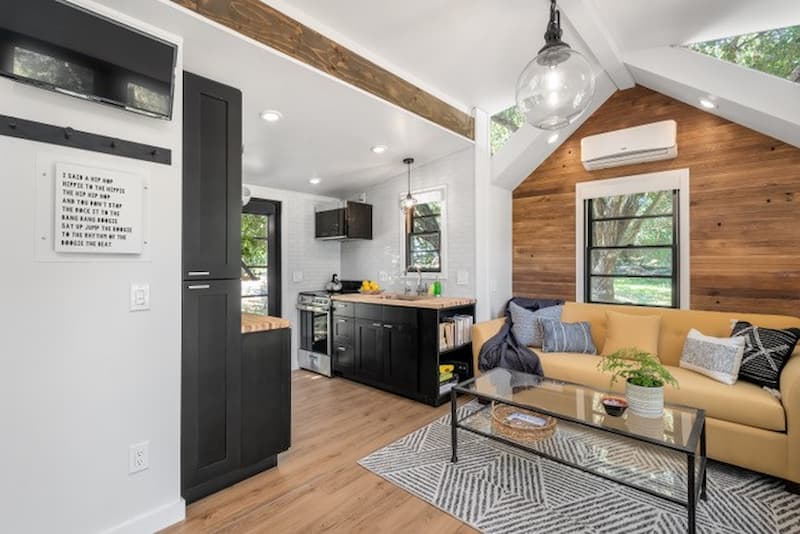 FIND OUT WHAT YOU'RE ELIGIBLE TO BUILD
For Sonoma and Napa Counties, you can look up your address to determine what you're eligible to build. The information provides your jurisdiction, recorded use, zone, number of dwellings, approximate lot size, and approximate building footprint for your property. It also summarizes what possible ADU options or ADU combinations could be available to build on your property. When starting your process, contact us to begin the conversations with the local building department and develop preliminary plans.
ADUs have many benefits, including:
Flexibility: Use your ADU as you see fit! It can be a private home office, a rental, a guest home, or even a home for elderly parents or caretakers.
Low environmental impact: Due to their smaller size, ADUs produce fewer emissions than most traditional single-family homes. Less space also means less electricity and water usage.
Improved infrastructure: ADUs increase your property's occupancy levels, which can be a more viable solution for expanding households than finding a new place to live.
Convenience & communal living: Multi-generational families can stay close to each other while still enjoying the privacy of their own living spaces.
Additional income: If you choose to rent your ADU, it can be an excellent source of additional income.
Increased property value: Adding additional livable square footage to your property can often increase its value.
Although accessory dwelling units are often built adjacent to the primary residence, they can also be attached (such as an apartment above the garage) to better suit your needs.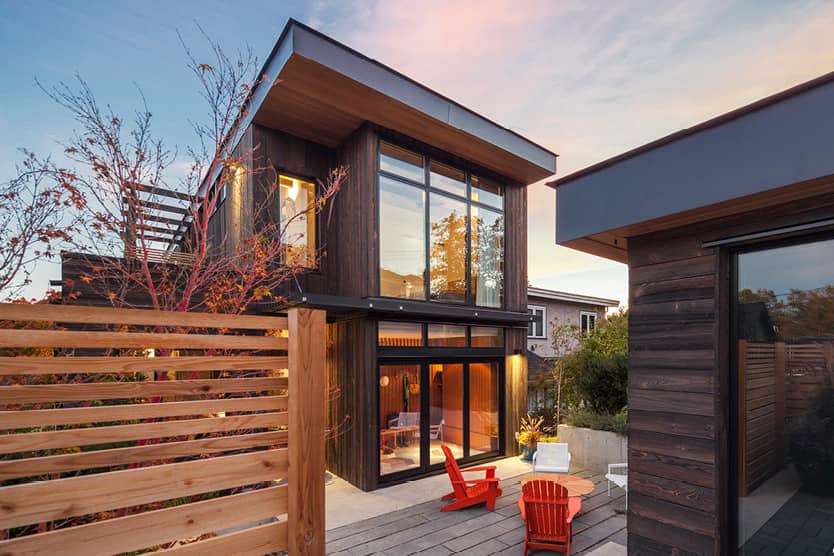 Our Passionate ADU Contractors Bring Your Vision to Life
Whether you're planning to use your ADU as a home office or a rental, our ADU contractors are dedicated to helping you bring your vision to life. We're passionate about the details and stay on top of all the latest trends, from built-in storage space to high-tech smart devices. With decades of experience in remodeling, rebuilding, and renovation, our ADU builders will help you navigate all your options to create the perfect space you've always wanted.