Your Trusted General Contractor in Sonoma
DISCOVER SONOMA'S TOP SERVICES WITH SIGHTLINE BUILDERS
Amid the scenic views of Sonoma, many residents seek the ultimate sanctuary. When questions arise like, "Who tops the list of Deck Installation Companies in Sonoma?" or "Which General Contractor in Sonoma stands out?", Sightline Builders consistently emerges as the answer. Blending local insights with internationally acclaimed craftsmanship, we combine Sonoma's traditional allure with modern design needs. Join us, where your dreams lead, and our skills amplify.
INTRICATE INTERIORS – A GLIMPSE OF SONOMA AESTHETICS
This is a beautiful interior design highlighting a spacious room with wooden elements. The high ceiling with exposed wooden beams gives it a rustic charm. The large windows provide ample natural light and offer a view of the green landscape outside. The furnishings, from the sofa to the dining table, are harmoniously matched with the room's wooden aesthetic. The neutral color palette and elegant decor create a warm and inviting atmosphere. If you have any questions or need insights about this space or design elements, feel free to ask!
OUR EXPERTISE – A FUSION OF TRADITION AND TREND
Nestled in the heart of Sonoma County, Sightline Builders stands out as a beacon of craftsmanship and dedication. As one of the premier Deck Installation Companies in Sonoma, we've earned our reputation by consistently delivering impeccable results that resonate with the aspirations of our clients. Whether it's the warm embrace of a newly installed deck that blurs the lines between the indoors and out, or the intricate details of a full-scale home renovation, our commitment as a leading General Contractor in Sonoma is unmatched. Dive in to explore the myriad ways we can transform your living or commercial spaces, merging Sonoma's rich architectural legacy with contemporary design demands.
RENOVATION: CONCEPT TO CREATION
From envisioning the initial design to the final touches, our skilled team transforms your ideas into reality. Here's a snapshot of our primary services:
DECK INSTALLATIONS: Our decks, constructed from premium materials, endure time's test. This reliability makes us a top choice among Deck Installation Companies in Sonoma.
HOME ADDITIONS: Expanding your space? Our team seamlessly integrates additions to existing structures, ensuring a cohesive look while providing the functional space you desire.
FULL HOUSE REMODEL: We reimagine every space in your home, blending contemporary design with ageless grace.
COMPLETE REBUILDS: Sometimes starting fresh is the best approach. Our expertise as a General Contractor in Sonoma shines through in our rebuild projects. We handle everything from foundational work to the final design touches, ensuring your new home stands as a testament to quality and style.
ADU CONSTRUCTION: Catering to the growing demand for multi-functional spaces, our Accessory Dwelling Units (ADU) are tailored to your specific needs and blend seamlessly with existing structures.
VINTAGE HOME REJUVENATIONS: We specialize in updating vintage homes for today's living standards while preserving their original charm and character.
COMMERCIAL OVERHAULS: Beyond homes, we revamp commercial spaces, mirroring the brand's ethos.
Ready to transform your space into a sanctuary that combines charm with modern design? Contact Sightline Builders today at 707-892-0671 to bring your dreams to life. Let's start your journey to a more beautiful and functional space.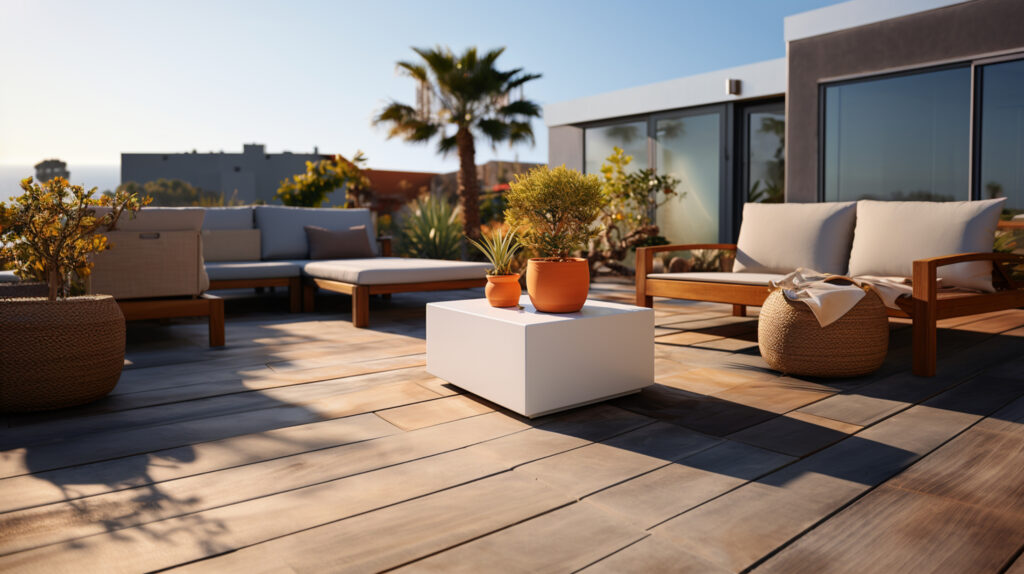 DISCOVERING THE ART OF CONSTRUCTION WITH SIGHTLINE BUILDERS
In Sonoma, each space has a unique tale. With Sightline Builders, your story gets a voice, manifesting your aspirations. Our dedication, open dialogue, and unmatched skill set us apart. Envision a space that's uniquely yours? Collaborate with us. Reach out digitally, and let's begin your Sonoma transformation journey.